Artwork Contest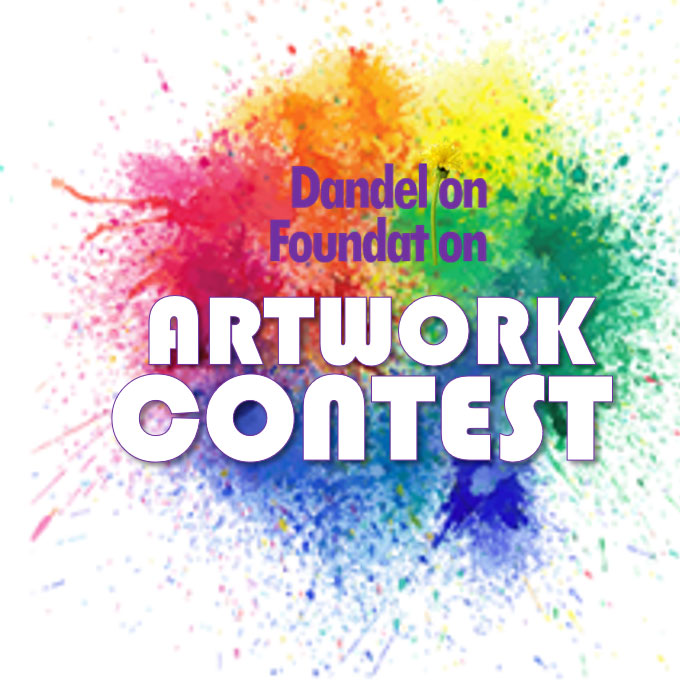 Dandelion Foundation Fun Run Artwork Contest Rules The Dandelion Foundation is accepting artwork designs from young artists in Cascade County, for the 6th Annual Kolor Me For Kids Fun Run.

The winning artwork will be used to promote the event, including print and virtual advertising, event t-shirts, and any other medium the Dandelion Foundation wishes to use the design for. All contest entries, including the winning image, become the property of the Dandelion Foundation and may be used in future promotions.

The winning artist will be awarded two entry packets to the 6th Annual Fun Run slated to occur May 22, 2021. An entry packet includes event t-shirt, a packet of color, and fun run entry fee. The Dandelion Foundation board of directors will narrow the entries to a manageable number then post the finalists to the Dandelion Foundation Facebook page, where community members will be encouraged to vote for their favorite. The image with the most votes will be the winner.

The winning art and artist will be notified by phone or email and announced on the Dandelion Foundation Instagram and Facebook pages.

Artists are encouraged to submit entries that inspire joy and fun, and align with the Dandelion Foundation's mission to protect children by combatting child abuse and family violence. Entries should not include depictions of violence or inappropriate imagery. The Dandelion Foundation reserves the right to refuse artwork that does not fit the outlined criteria.

Art Contest Entry Rules
Contest is limited to artists age 17 years old and younger.
Artists may submit up to two designs.
Submissions must be received by 5pm Friday, March 10, 2021, late and/or incomplete submissions will not be considered.
Each entry must include the artist's age, first and last name, parent/guardian's first and last name, home address, phone number, and email. Contact information should be attached to or written on the back of the artwork.
Original artwork must be mailed to The Dandelion Foundation, PO Box 775, Great Falls, MT 59403 or hand delivered to Board Treasurer, Sarah Fleming, at First Interstate Bank (2601 10th Ave S) Monday thru Friday 8am-5pm.
Digital submissions will not be accepted.
Artwork should be submitted in a square or round format.
Artwork will be printed in black and white or grayscale, though artists may use color to create their submissions they should keep this in mind.
Artists should ensure that key imagery, and their signature, are far enough from the outer edge of the design to appear on the final version, in the event the artwork is cropped.
Artwork should not include text, aside from the artist's signature. The Dandelion Foundation will superimpose lettering onto the artwork to complete the design.